The 6 Pack 01-05-23: The new "Sipping in Style" podcast!
Jan 05, 2023
---
What's up, beer geek! This is The Beer Scholar 6-Pack weekly newsletter, a short clean email featuring 6 bulleted links with brief descriptions for each.
---
Happy 2023, beer geeks! I spent NYE with friends on a "yacht tub" in the Willamette River (see pic below), I hope you had a fun one, too!

I'm not big on New Year resolutions, but I like making a theme for the year. My 2023 theme is...discipline & grinding (I just re-read that and it sounds hella nasty, but I'm leaving it as is for the lolz). I don't buy into the American live-to-work "rise & grind" b.s. That's one reason I'm not still an attorney. That said, Beer Scholar is in an intense building phase with multiple big projects in the works. Being an entrepreneur is hard, but hey, if the grinding works out then maybe my 2024 theme will be "flip flops & palm trees."

Beer of the Week: Private Press Brewing Nineteen Sixty Six. Coming in at 16% ABV and a number of calories I'd rather not be aware of, this beast mode BA barleywine with loads of rich chocolate cake batter flavor is the perfect winter treat for those looking to pack on an extra pound of padding. It was made to celebrate the 35th anniversary of the famous San Francisco beer bar, Toronado - this beer is SIGNIFICANTLY better than the service you'll receive at Toronado.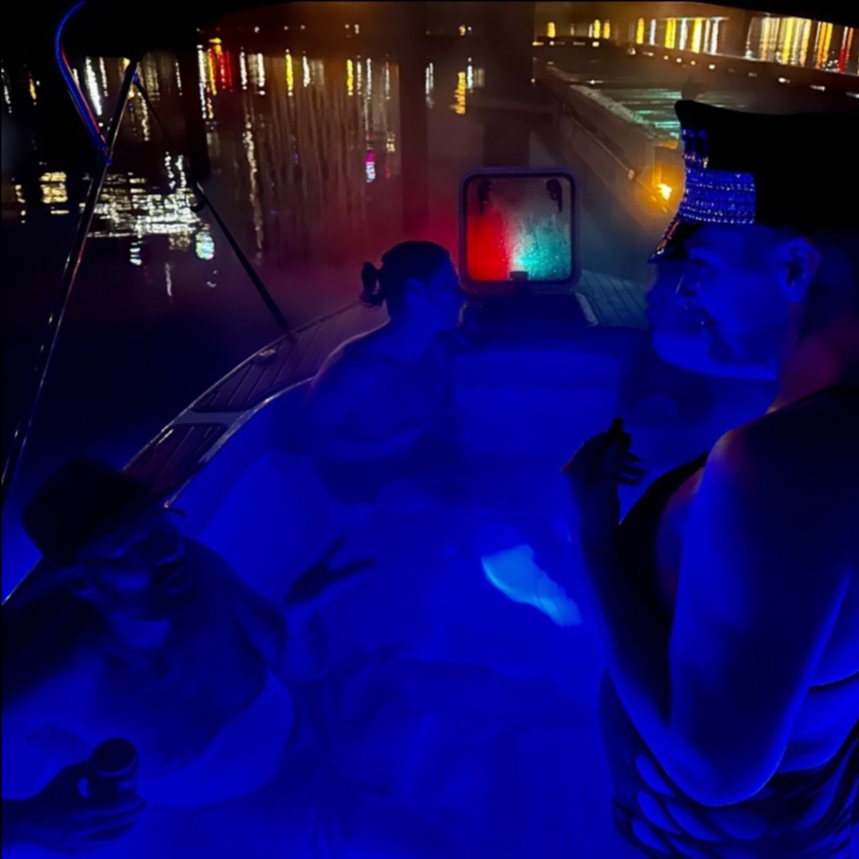 As always, here are 6 dope links for your Friday 6 Pack. Enjoy.
TBS 6-Pack
BARBIE IS A FURRY!
Mattel Launches Barbie Cutie Reveal Dolls with Fuzzy Animal Costumesby Jackie Cucco for The Toy Insider. Yeah, sorry, I had to put this link first. You're gonna want to click through to see the pic (it's safe for work, promise).
THE FREE OCTB
Just making sure you know that The Oxford Companion to Beer is free online. It's right here on the Craft Beer & Brewing Mag website. I link out to it from many of my Beer Scholar course lessons in case there's a term someone doesn't know. Anytime you see a beer term in an online article you don't know, search that term plus "oxford." Want to know something esoteric, like what Yorkshire Squarefermenters are and which brewery still uses them? No sweat.
ChatGPT AI ON YOUR FAVE BEER INGREDIENT
A Chat with AI about Hops by Douglas Mackinnon for the Mackinnon Report. I've posted links to the Mackinnon Report a couple times before but I think that because it's about the economics of hop farming and the growing hop oligopoly it can be hard to follow. This piece is easier -- the ChatGPT AI distills Mackinnon's fave topics in a very digestible way. Worth a read!
FERMENTING CLEAN BEER WITH YEAST BLENDS FOR NUANCE & BALANCE
Smooth Edges, Nuance and the Second Glass by Danielle Sommer for Omega Yeast's Top Crop newsletter/blog. This is cool. Brewers using a blend of yeast to make clean beer is not something you hear about often. Both of these articles are a must read for pro or home brewers. This first one is about Jonathan Moxey's approach to making nuanced and unique beer, sometimes via yeast blends. He's the head brewer at Rockwell Beer Co in St. Louis, MO.

Dialing in Phenolics by Blending POF- and POF+ Strains by Nik Allen & Laura Burns for Omega Yeast's Top Crop newsletter/blog. This second article is about blending POF- & POF+ strains to control the banana vs clove balance in a German Hefeweizen. It's also a review of the Ferulic acid to 4-vinyl-guaiacol (4VG, that clove flavor) chemical pathway if you're a super nerd.
JUST A LITTLE ROUNDING ERROR
Inspired by 'Office Space' film, Washington software engineer steals over $300K from employer, prosecutors say by Paradise Afshar for CNN. This person is ALMOST my hero, except that they made a few real dumb moves and got caught. What I wonder is how many engineers have done stuff like this that haven't been caught? Depending on what company they did it to, hopefully a few!

Have a lovely weekend, y'all!
Chris