ONLINE COURSE BY ADVANCED CICERONE CHRIS COHEN
crush the certified cicerone® exam
FREE BEER SCHOLAR WORKSHOP
How to Crush the Certified Cicerone® Exam Without Wasting a Minute of Study Time
In this workshop you will...
👃 Learn to raise your beer tasting & description game
📚 Find out where to get easy points on the CC exam
🎓 Learn how to beat the tasting exam
For checking out my workshop, I'll send you:
✅  A big discount offer for my CC Course!
✅  A deck of digital beer style flashcards 
✅  My free bi-weekly 6 Pack newsletter
You're spending too much time & money on the Certified Cicerone® exam to end up failing.
ENSURE YOU PASS!
Thousands of Certified Cicerones, the majority of those who have passed since 2014, used Beer Scholar. Seriously, ask any CC!

The course contains all the info you need, at the right depth of knowledge.

Get lots of tips & tricks for beating the written & tasting portions.

Learn to taste and describe beer with confidence.

Practice exams that're just like the real thing.

Attend the live weekly Q&A sessions with Chris, or get quick answers in the community space. You get FULL support!

The program is fully up to date to the latest syllabus & BJCP! 

Beer Scholar is the fastest & easiest way to prep.
Watch the workshop for details on the Become a Certified Cicerone® of Your Money Back guarantee. Seriously, the course is that good.
You need to know exactly what to study and to what depth of knowledge to know it all. Don't risk a guess and end up having to take the exam twice!
A GIANT LEAP FOR YOUR BEER CAREER
Set yourself apart in a crowded industry
There are still only ~4,400 Certified Cicerones® in the world! There are over 9,500 small breweries in the USA alone.

Being a Certified Cicerone® is a HUGE asset for your beer career — whether joining the industry, applying for a new job, or looking to move up.

Big & small breweries, taprooms, distributors, suppliers, marketers, etc all

 

want

 to hire Certified Cicerones®.

The Certified Cicerone® exam has a lower pass rate than the Bar exam for lawyers. Don't waste your time or risk studying the wrong stuff, be one of the ~35% that pass.

When you use the Beer Scholar to prep you'll know exactly what to expect & you'll go into your exam with total confidence.
INTRODUCING
the beer scholar online course for the certified cicerone exam
All the info you need to know, plus tips and tricks for beating the test.
Here's what you get:
Short video lessons & quizzes that track the latest syllabus.

Tips and tricks to ensure you pass BOTH the written & tasting exams.

Live weekly Q&A sessions, plus an online community space, for access to Chris & total support. 

4 full practice exams! Go into the real thing with confidence.

All lessons created & taught by Advanced Cicerone & National BJCP beer judge Chris Cohen.

Since 2014, thousands have used Beer Scholar to crush the CC exam — let Chris be your guide, too!

The course is TOTALLY UP TO DATE & covers the US, Canadian, UK, & International syllabi 🇺🇸🇨🇦🇬🇧🇮🇪🏴󠁧󠁢󠁳󠁣󠁴󠁿🇿🇦🇦🇺🇳🇿🇮🇱🇺🇳

Loads of bonus products, including flashcard decks that make learning all the beer styles easy. Learn more about that by checking out my free workshop.
THEY GOT CERTIFIED, YOU CAN, TOO!
Beer Scholar has helped thousands of students crush the level 2 Certified Cicerone exam!
LAUREN LERCH OF SALT LAKE CITY, UT
Certified Cicerone, Brewing Supervisor at Uinta Brewing Co, Leader of the Utah Pink Boots Chapter
If I was only able to have one resource to study from for the Cicerone® Certification Program exams, Chris Cohen's Beer Scholar course is it. It provides precise focus and an accurate depth of knowledge required for the areas of study defined in the exam syllabus. I wasted a lot of time in my early studies for the Certified Cicerone® Exam concentrating on topics far more in-depth than was necessary. Beer Scholar took the intimidation out of studying and gave me a clear path of learning and expectations. You won't find a better distillation of topics into bite-sized material spread across flashcards, practice tests, and the main study guide. Thank you, Beer Scholar!
DAVID NILSEN OF DAYTON, OHIO
Advanced Cicerone, award winning beer writer, podcaster, & beer educator
Preparing for the Certified Cicerone exam can be an intimidating process. There's a lot of information to organize and learn, and you don't know what to expect on the day of the test itself. Chris Cohen's study material helped me make sense of a dizzying amount of information, calmed my nerves around the exam process itself, and allowed me to feel prepared and confident heading into my exam. When someone asks me what materials they need to prepare for the exam, The Beer Scholar Online Course for the Certified Cicerone Exam® is at the top of my list.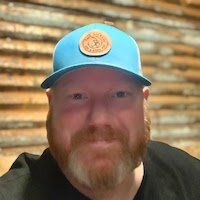 CASEY HINMAN OF NASHVILLE, TENNESSEE
Certified Cicerone, Co-founder of Sneaky's Burger Joint & Hollow Pointe Brewing
For years I told myself I was going to become a Certified Cicerone, but I could never find the courage to commit. Finally, in 2019 I went all in. The exam was coming to a brewery in my backyard, so I paid for my exam seat and began my journey. After a couple months of studying I found myself becoming unmotivated. I stumbled upon TheBeerScholar.com and bought Chris' course. Not only was it more thorough and in-depth than I could've imagined, but it provided me with more detail and new perspectives. I took the exam two months after getting Chris' Beer Scholar course and passed the very difficult exam on my first try! I can say with absolute certainty that without the Beer Scholar course and practice tests I would not have been able to pass on my first attempt.
Why Beer Scholar?
SPEED
Ramp up for the exam MUCH more quickly. Many students have passed in just one or two months!
SIMPLICITY
All the info you need is well-organized, all in one place, and can be accessed on any device. There's zero risk of wasting time or missing anything.
PRACTICE TESTS
You get 4 full practice exams, 3 of which are all short answer & essay questions, just like the real thing. Walk into the exam without being nervous! 
GUARANTEED RESULTS
All students receive a 30 day guarantee plus a Become a Certified Cicerone or Your Money Back guarantee. The course is THAT good! Watch my free workshop for the details. 
Taught by Advanced Cicerone Chris Cohen since 2014
Hi there, I'm Chris! Not too long ago, I was in your shoes looking at the skimpy syllabus wondering exactly what I needed to study. It was incredibly frustrating! After passing, I knew I had to distill all that info, plus exam tips and tricks, into a comprehensive course to save you from the stress and anxiety I experienced!
My course is MUCH more comprehensive than any other option. It covers both the tasting & written exams. It includes tips and tricks you won't find anywhere else. Plus, you get full access to me in the online community & weekly live Q&As.
Since 2014, I've helped thousands pass & I have the testimonials to prove it. Ask any Certified Cicerone if they used my study material and you'll usually get a resounding "yes, it was the key!" Let me help you crush the exam, too!
CRUSH THE CERTIFIED CICERONE EXAM
gain true

beer expertise
What's in the Beer Scholar Online Course for the Certified Cicerone Exam?
Is the Beer Scholar study material worth the price?
Who created the The Beer Scholar Study Guide for the Certified Cicerone Exam?
Why bother getting Cicerone certifications?
What's the difference between the Certified Beer Server online course and Certified Cicerone® online course?
Are these online courses or the author associated with the Cicerone Certification Program?
Who should consider buying this online course?
BOOST YOUR BEER SMARTS & YOUR CAREER
Pass the exam without stress and anxiety
Short video lessons covering the entire syllabus — each with text, quizzes, & links to suggested readings
Advice on how to study and what to focus on
Tips & tricks for crushing the tasting exam
Four full practice exams with multiple choice, short answer, and essay questions
THE BEST PREP COURSE ON THE MARKET
are you ready to crush the certified cicerone exam?
Here's what you get
Short video lessons that track the syllabus and contain all the beer knowledge required to pass, plus exam tips and tricks.

4 full practice exams that include multiple choice, short answer, & essay questions.

Live Weekly Q&As with Chris, that are recorded and posted into the course.

Membership to the Beer Scholar online community for asking questions, networking, forming study groups, etc.

Access to Beer Scholar flash cards decks in a great app for simple memorization of the style info & more.

All lessons are created and taught by Advanced Cicerone & Nat'l BJCP beer judge, Chris Cohen.

The program is kept totally up to date & covers all of the English language syllabi.
Regular price $798
Speed. Efficiency. Peace of mind. Guaranteed success. That's what Beer Scholar offers!